Patient documents
Patient documents provide a record of treatment and are compiled at the treatment site or submitted to the treatment site. These documents contain your health data or other personal data.
As our customer, you have the right to verify the data recorded about you in your patient documents and to request copies of these documents. If you find the data to be inaccurate or incorrect, you may ask for it to be corrected. However, you do not have the right to decide what data about you is recorded in your patient documents.
The easiest way to view one's own patient records is via the Social Insurance Institution's (Kela) MyKanta service. The MyKanta service contains FSHS patients' general and mental health data from 30 June 2016 onwards and oral health from 21 December 2021 onwards. Statements related to imaging examinations are saved in Kanta service at the FSHS since 15th of February 2022. Patient records and documents predating this can still be ordered from the FSHS (see the instructions below). You are allowed to receive copies of patient documents once a year free of charge and once after you have graduated. After this, we will charge a fee of 35 euros.
Requesting copies of patient documents and imaging results
Order patient documents
Request patient documents by completing the relevant form.
Choose the FSHS service area and the service unit from which you are ordering the copies of patient documents from.
You will receive copies of your patient documents according to your wishes within a week or so.
Using the same order form, you can also order the findings of imaging examinations (such as x-ray, ultrasound and computed tomography images) concerning your treatment for use at another healthcare unit. You will receive digital images on a CD. Note that imaging results can only be ordered by mail.
When picking up the documents from a FSHS service point
When picking up the documents, you must prove your identity.
Requesting correction of patient documents
You can ask for inaccurate or incorrect data to be corrected using the attached form.
Requests for corrections can also be made direct to the staff member who recorded the information at the time of your appointment.
Your request will be processed within two months.
Corrections to data will also be updated in the Kanta Data Repository.
Because of the nature of the healthcare sector, we are occasionally forced to make decisions based on incomplete information. We can therefore only rectify data that is objectively incorrect based on the information available at the time of recording.
Log data
You have the right to see the log data concerning your patient data in patient register for the two last years. You can't get the older log data without a specific reason.
Your order will be processed within two months.
You can request the log data via Request for log data-form. You will recieve the log data according to the way you have ordered them.
When you come to pick up the log data, ID must be shown.
Service options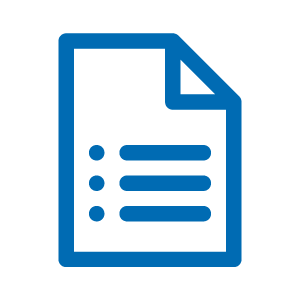 Between 1 November 2023 and 31 January 2024, it is not possible to order from FSHS Tampere copies of paper-based patient documents that concern appointments in 1979–2000 at Tampere, Seinäjoki and Hämeenlinna service units. Read more