Prescription renewal
You can renew most of your prescriptions in the MyKanta service, which is maintained by the Social Insurance Institution (Kela). Prescriptions issued by FSHS doctors are also saved in the service. Once your prescription has been renewed, you can pick up your medicine at any pharmacy you choose.
Your information in MyKanta can be viewed by the professionals treating you after you have given your consent. It is always a good idea to give your consent as it makes the process smoother and improves patient safety. Your information in MyKanta can also be viewed by
the doctor who prescribed the medicines (only for the prescriptions in question)
for other prescriptions, the doctor treating you, provided you give your permission. The doctor will look at the prescriptions written for you in order to assess if there are any risks of interactions with other medicines prescribed to you
in an emergency, a doctor treating you can view your information even without your consent
pharmacists when you pick up your medicines at a pharmacy.
Prescription renewal principles
Prescription renewal in MyKanta
If an FSHS doctor has prescribed you a medicine intended for long-term or repeated use, you can, in certain cases, request renewal of the prescription without contacting your doctor directly.
If you need more of the medicine(s), request a renewal of the prescription(s) well before you run out. Make a note in your calendar to request a renewal at least a couple of weeks before you will run out of your medicine.
MyKanta will store the renewal request for a week, during which time FSHS professionals will decide whether the prescription can be renewed based on the information given. If a renewal requires information about the use of the medicine, FSHS's staff will contact you.
Instructions for sending a prescription renewal request can be found here.
Renewal of contraceptive prescriptions
Renewal of contraceptive prescriptions requires follow-up information on the use of the products concerned.
Log in to Self-service and fill out the form for a renewal of contraceptive prescriptions. You will need to give information about your blood pressure, so remember to measure it before filling in the form. You can do this at an FSHS self-measurement point if you wish.
If more information is needed, an FSHS nurse will contact you.
Renewal of prescriptions during a doctor's appointment
Some prescriptions can only be renewed during a doctor's appointment. Make sure you have enough time to arrange appointment with the doctor before you run out of your medicine.
Prescriptions for asthma medication are renewed during a doctor's appointment or after an appointment with an asthma nurse.
Medicines primarily affecting the central nervous system such as sleeping pills, sedatives and some painkillers require a direct treatment contact with the doctor in charge of the medication.
Service options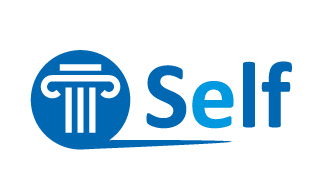 MyKanta